Welcome to Pixel Car Racer Wikia
Pixel Car Racer is a new mobile phone game that is developed by Kesly Hayes aka Akomplice and Calob Hayes aka ShibuiGhost. The game is available on Android and Apple devices with a Windows phone version coming out in the near future. The game is currently under development with new features, cars, tracks and more being added to the game.
Latest Android version is 1.0.96
Latest Apple version is 1.0.96
The official Pixel Car Racer website
There is also a official Pixel Car Racer forum that you can goto here.
Everything on this wikia will be done in Metric instead of Imperial because the only major place that uses imperial is America. The rest of the world uses Metric. 
Helpful pages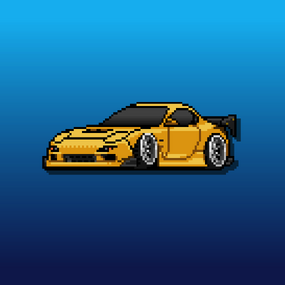 Ad blocker interference detected!
Wikia is a free-to-use site that makes money from advertising. We have a modified experience for viewers using ad blockers

Wikia is not accessible if you've made further modifications. Remove the custom ad blocker rule(s) and the page will load as expected.